[ Saturday, July 30, 2005 ]
This is hardcore
Starbuck [19:32] Comments: 0 [] Visiting my local tip

(non UK readers: my local Civic Amenity & Recycling Centre)

today I was amazed to see just how specialised the refuse categories were nowadays.

They even have a skip for people to dump their most explicit articles of "gentlemen's literature", "art pamphlets" and "specialist movies"...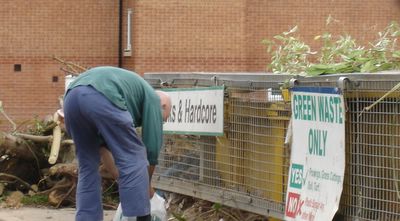 ---
0
---
[ Click

HERE
for the VSX front-page... ]

[ Previous Posts ]
Back to school!
Ungloved
The Descent
The ugly truth
Messed up
Pedigree Comedy
Too long at work
Close to home...
Dirty bomb - don't panic
Be angry but be clear
[ Full Archives ]




[ Photowankery ]